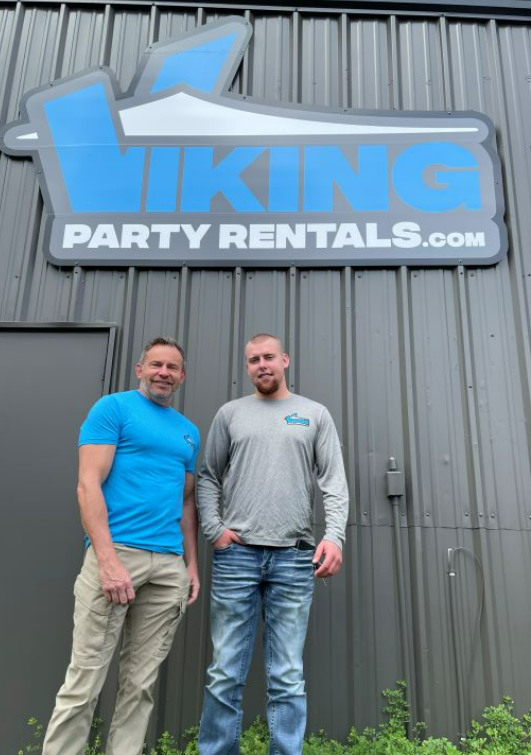 Don and Donovan Preston are a father and son team based in Alvin,TX. They are a locally-owned business who loves providing families the opportunity to have beautiful and fun events! They saw the inflatables as a chance to let the kids play, the tents as a beautiful way to have an outdoor event, and then everything else just fell into place. As a team both of them are super driven to make sure your next event is just what you want! Viking Party Rentals make sure everything is installed by trained professionals to ensure safety for everyone joining in on the fun. All of our rental items are cleaned and sanitized before every rental event. We deliver on time, every time with high-quality party rentals you can count on for your next event. Our delivery crews will handle everything from setting up your party rental to all of the heavy lifting afterwards. Viking Party Rentals offers our customers the most reliable, stress free, streamlined party services with excellent customer service to handle your needs.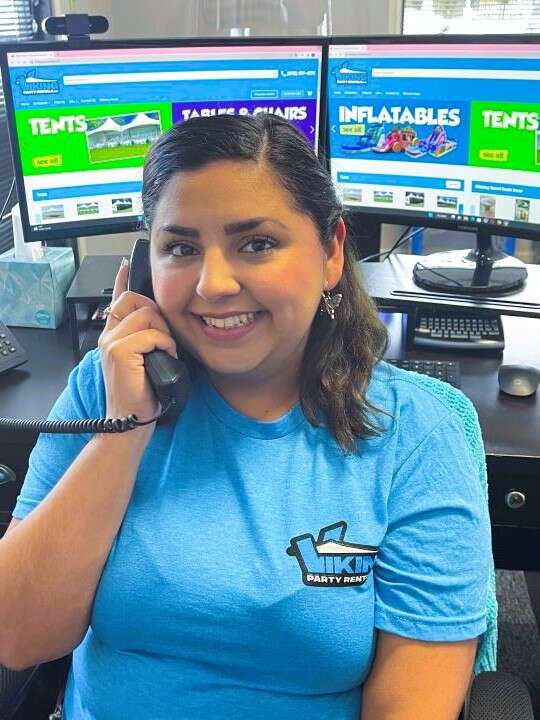 Meet Joyce! She is our event specialist and heart of the Viking Office. She makes sure your order is booked, and the crew is ready to make your event something spectacular. Joyce just started with Viking Party Rentals, but we are seeing her quickly make this a home. When you talk to her make sure you tell her how much you loved getting to actually see the person you are talking to! Anything from budget friendly rentals to big venue events such as backyard BBQ parties, school field days, church festivals, family reunions, corporate events, sporting events, and much more. Need help choosing the right items? Want to get the best deal? She is standing by ready to assist in planning your next event with all you needs in mind.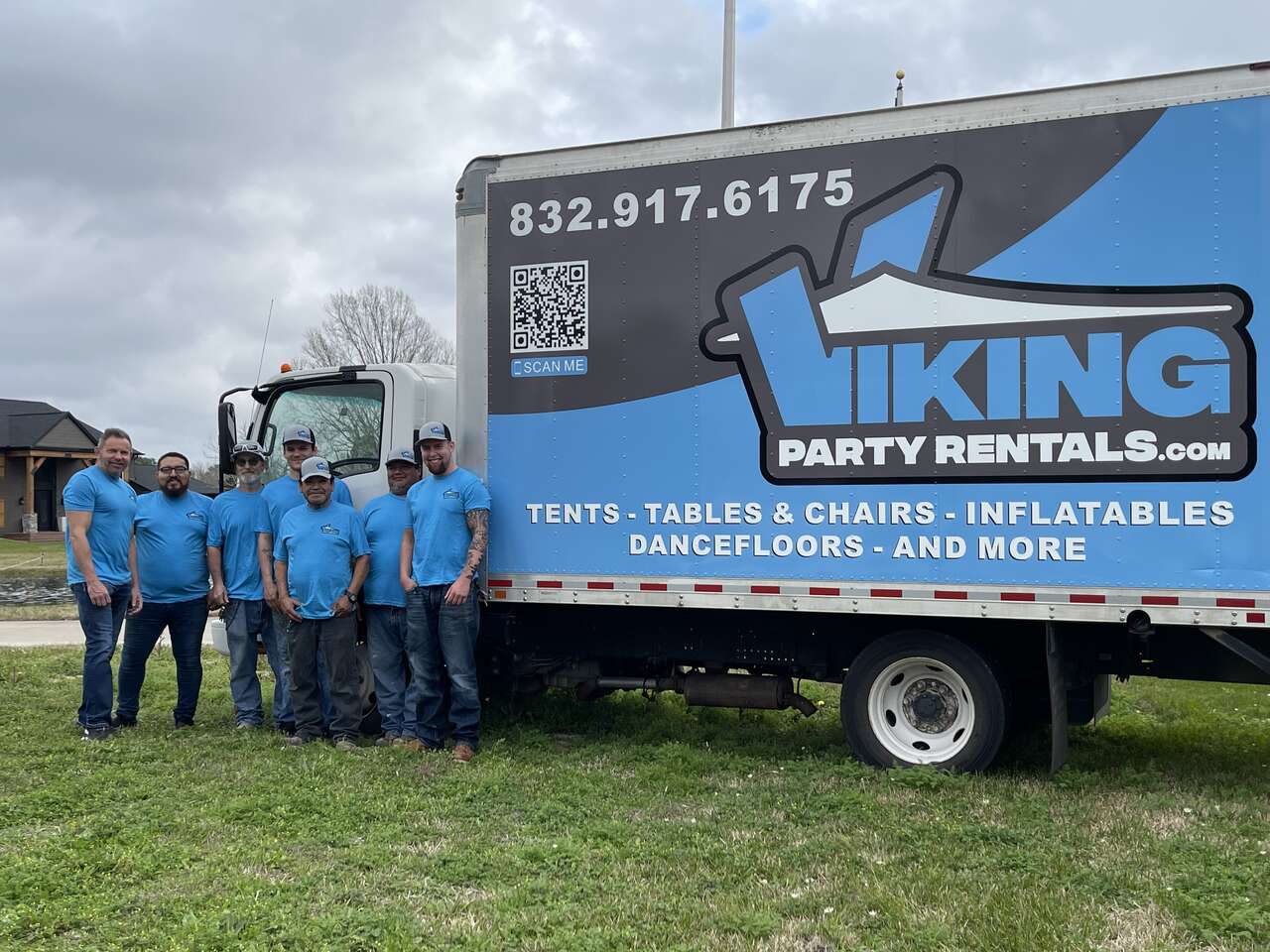 Our crew is the muscle that makes your event happen! Without our employees we know that Viking Party Rentals would not be the fun,stress free workplace it is. Each of our team members work hard to make the best rental experience for all your events anywhere, anytime. No matter how small or big your event is you will always have trained professionals with safety in mind. Our crew ensures your rentals are in great condition from before arriving to providing exceptional customer service in order to deliver,set up, and pick up everything onsite.