Giant Jenga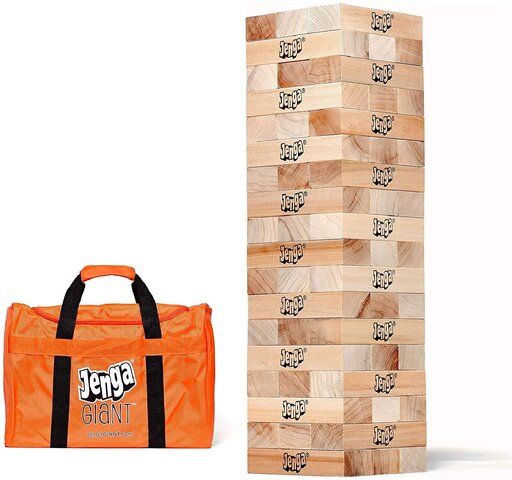 $34.99
All Weekend
Free Delivery*
Setup Area: Flat Surface
Actual Size: 5 ft Tall
Description
Viking Party Rentals has you covered with our Giant Jenga game whether you are planning backyard barbecue, birthday party, school fundraiser, or corporate event! The blocks are made of polished hardwood with set up starting at 26 inches high and can be stacked to over 5 feet. This game will certainly create a fun and memorable experience for you guests.
Jenga Rules
Objective: To be the last successful player to remove and stack a block before a player makes the tower fall.
How to play:
Player who stacked the tower plays first.

Players may tap a block to find a loose one. Any blocks moved but not played should be replaced, unless doing so would make the tower fall.

A player can only touch blocks with one hand at a time.

A block can only be removed from below the top most completed row and then placing iton the topmost level to complete it.

The player that caused the tower to fall has to setup the tower for the next game.